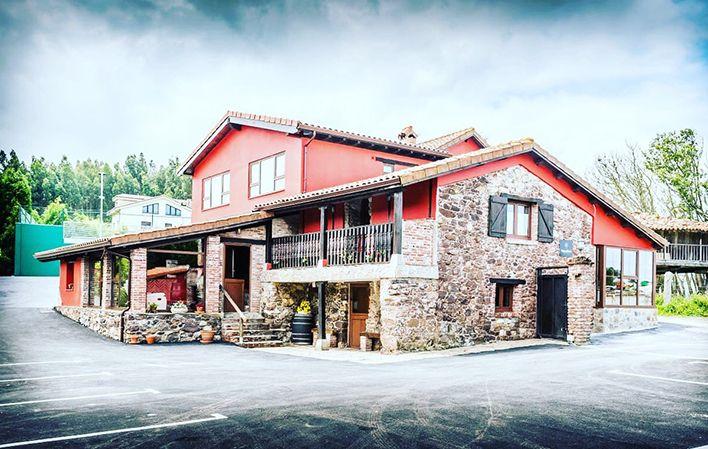 La Tejera Hotel
Hotels

2

Bed places:

14

Rooms:

7
Soto del Barco

Centro de Asturias

Address:

La Tejera, 3

■ 33458 - La Corrada

Phone:

627 999 816

Email:

latejerahotel@gmail.com
Hotel situado en el centro de la costa asturiana, con pista de padel privada y desayunos caseros
Info
Situado en un tranquilo núcleo rural del pueblo La Tejera, habiendo rehabilitado la piedra y la madera pero dándole un toque de modernidad.
En un entorno único (con vestigios de la guerra civil "trincheras").
Consta de 7 habitaciones independientes, con su baño y aparcamiento gratuito.
A escasos 8 km podremos disfrutar del pintoresco pueblo de Cudillero y de un montón de playas.
Services and amenities
Common amenities and services
Calefacción
Aparcamiento
Servicio de recepción
Wifi
Room services
Calefacción
Televisión
Servicio de cuna
Secador
Conexión internet
Wifi
Complementary services
Admite tarjetas de crédito
Rates
Alojamiento y desayuno:
Desde 80 € hasta 130 €
Solo alojamiento:
Desde 60 € hasta 110 €
Seasons
High season:
Verano, SS y P
Low season:
Resto del año
Information provided by :
H La Tejera Hotel.
Establishment registered with the Principality of Asturias Registry of Tourist Activities with DGT code
H2372.
Approximate rates.