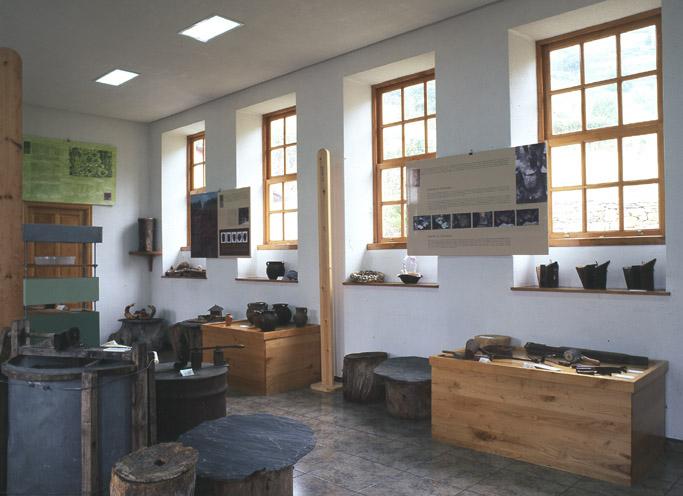 From traditional beekeeping to a modern industry
Info
With the creation of the House of Beekeeping, the Bual town council aims to provide advisory services and training to beekeepers in addition to creating a bee-themed museum collection to disseminate the ancient art of beekeeping while also preserving all types of pieces related to traditional beekeeping.
The House of Beekeeping has a media room, a specialized library and a permanent exhibition constituting one of its main attractions.
This exhibition related to beekeeping reflects the evolution of the different techniques used in the area in the past century. It is illustrated by panels from "Bees, honey and wax in traditional society", a work by Xuaco López Álvarez.
It also has hundreds of antique and modern pieces related to beekeeping.
The visit constitutes an invitation to reflect on self-sufficiency in Asturian farmsteads, the role played by honey and wax, how they are extracted, where and how the hives are placed, etc., and on the evolution and transition to the use of modern beekeeping, the organization of the hive, new extraction techniques, the products of the hive and their current applications.
The visit is rounded off with an audio-visual projection on the theme of honey and wax.