Asturias has been and is the birthplace of master bakers. Many of them have created deserts that have ended up becoming part of the public imagination and that already form part of our gastronomy. Every corner of the region, every town and village, has a typical sweet delicacy and a good number of patisseries.
If we had to choose three deserts to form a podium that would represent the region, those would be rice pudding, which can be found in any restaurant as a conclusion to a good meal, frixuelos, the sweet crêpes that used to be dusted in sugar but nowadays they are filled with hazelnut spread, cream, marmalade or whatever you want, and casadielles, fried dough filled with chopped nuts, honey or sugar and a dash of anise, you can add a bit of milk or butter if you wish.
If we enter the marvellous world of cakes, in almost all places, we will find the charlota cake, made with a base of sponge, cream and almond covered in chocolate and topped with cherries and above all in Gijón/Xixón, Gijonesa cake, in which the taste of turron predominates in its centre.
Here we are very "llambiones", or rather, we like sweet things, and each city and town have its own typical desserts.
Gijón/Xixón is the paradise of princesitas (marzipan and orange truffle sweets) and ice lollies. In Oviedo/Uviéu, it is essential to try two unbeatable creations. The first is carbayones, almond cakes covered in sugar syrup and lemon juice, and the second, moscovitas, which are a chocolate and almond delicacy. In Avilés, the Easter pastry rules, typical in Holy Week.
We have many workshops and culinary homages but almost all of them involve a salty product. The Rice Pudding Festival has been celebrated for over 30 years in Santolaya/Santa Eulalia in Cabranes, on the Sunday closest to 9 May. It involves a competition which over one hundred people participate in and it is supported by the menus that the catering establishments of the area offer over these days.
If we go further inland, in the municipality of Aller, you will be able to taste a unique dessert, "panchón", in Laviana, "bartolos" and in Mieres, the passerine municipalities, a sweet short pastry doughnut with milk. Path from the West, we find in Grado the famous "tocinillo de cielo", the "Carajitos" in Salas, that have achieved labelling themselves with the mark Alimentos del Paraíso, something that can also make "marañueles" of Candás y Lluanco/Luanco, some typical pastries based on butter, egg, sugar, flour and lemon zest, with the different that in Lluanco/Luanco, they only use the yolks.
And further afield, in Navia, don't miss out on the "Venera" cake, an almond cake which will have you licking your fingers. We can complete the list of sweets with "borrachinos", fried milk or "formigos".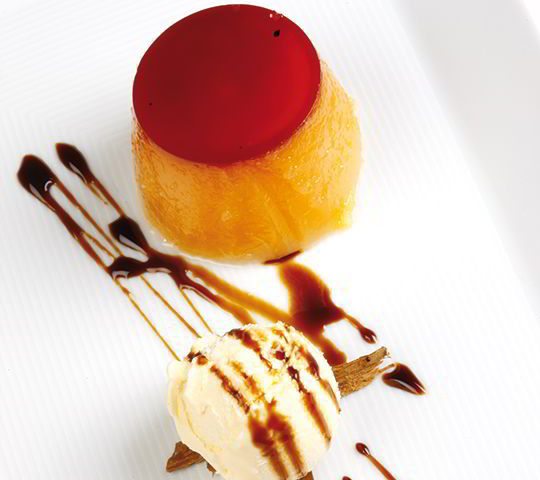 If you want to make a good rice pudding at home, some practical tips could be taking out the cinnamon stick and the lemon peel half-way through cooking to prevent their taste from dominating the rest of the ingredients. And do stir the saucepan a lot.
When frying casadielles, it is important to do them one at a time or a maximum of two at a time, the oil should be very hot, and carefully flip them soon after putting them in because they burn very quickly.
If you choose to make frixuelos, the most important thing is that the pastry is not too light, leave it to rise for a few hours and use a non-stick frying pan to prevent it from sticking too much, and pour just the right quantity so that they are as thin as possible.