Haven't you tried them yet? Asturian cheeses are a journey into infinite flavours, the essence of which lies in an artisan tradition of centuries of shepherding.
The East is the area where the most types of cheese are found. Picos de Europa and the Sueve and Cuera mountains form a natural site where the pastures are abundant and the animals move and feed freely. Who could enjoy those hillsides! Cabrales matures in the caves. It is the blue cheese of the region. It can be made with any of the three milks, but always with the predominance of cow milk. Something similar happens with Gamonéu, one of the most special cheeses that we can find, with its smoky characteristic and a slight development of penicillium at times. Both are essential items on any self-respecting asturian cheese board.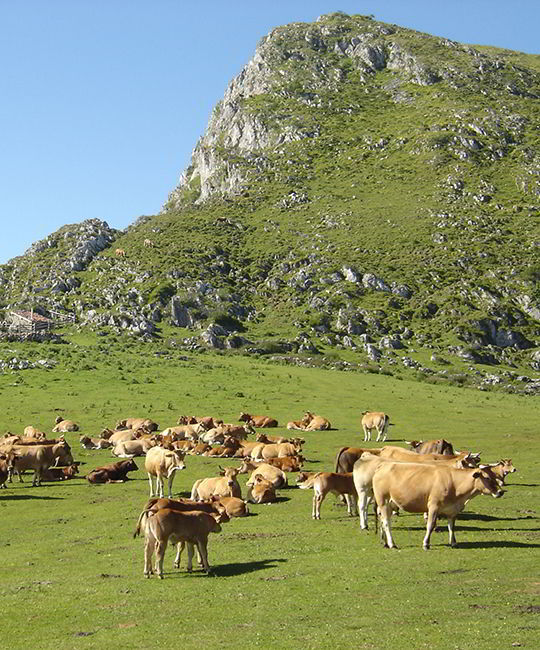 There is nothing like living experiences first hand. Visiting an Asturian cheese factory guarantees a dream-like visit, learning how types of cheese, in many cases ancestral, are made. It could be a good opportunity to assess the importance of a maturing cave in the case of Cabrales or Gamonéu, or to learn what the kneading machine is, so crucial for the production of Casín.
In a radius of 50 kilometres, we can count over 20 types of cheese, spread across towns like Arangas, Buelles and Panes in Peñamellera, Posada (Bedón), Porrúa, Pría and Vidiago, among others. The councils of Amieva and Ponga deserve special mention, where Los Beyos is made.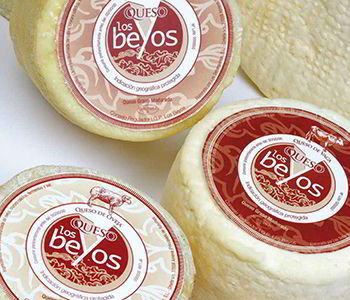 In the central area, Afuega'l pitu dominates, with over ten active cheese factories that in most cases as well as white cheese, make 'roxu' cheese, the result of kneading the curd with chilli pepper
Casín follows close behind, it is growing in popularity and already has four cheese factories working towards helping one of the oldest cheeses in Spain recover the position that it deserves. But there are many more, Ovín in Nava, Varé in Siero, Bota cheese in Quirós or Urbiés cheese in Valle de Turón, to mention but a few of the most emblematic.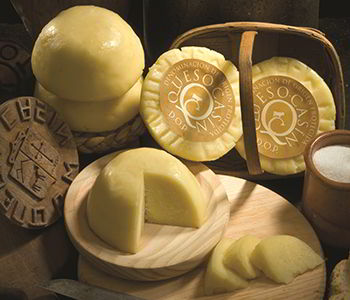 There are five of them and they embody a good proportion of the main role of Asturian cheese. We have four Designations of Origin, Cabrales, Gamonéu, Casín and Afuega'l pitu, and a Protected Geographical Indication, Beyos. All of these have their own back label that certifies that they are made under the guidelines of each Regulating Council. Among the five, they total over 60 cheese factories, more than half of those in Asturias.
If we got to the West, in geographical order, there is La Peral and Gorfolí in Illas, Fuente in Proaza, Abredo in Coaña, Taramundi (as an original note there is a version with nuts) and Oscos.
But recently, new cheese factories have emerged which are making their own niche and getting people talking, some triumphing in national and international competitions and others winning over the general public.
They are spread across the whole region, from Pravia to Las Regueras, from Siero to Tineo, and they are encouraging diversification, with new styles and methods of production not widely used in Asturias. In summary, among cheeses with the quality mark, cheeses with history, those that survive although with a producer and the marks that are invigorating the industry with the new cheese factories, we have a total of 50 different options of Asturian cheeses, without counting the different varieties that some produce.
Visit the cheese factories