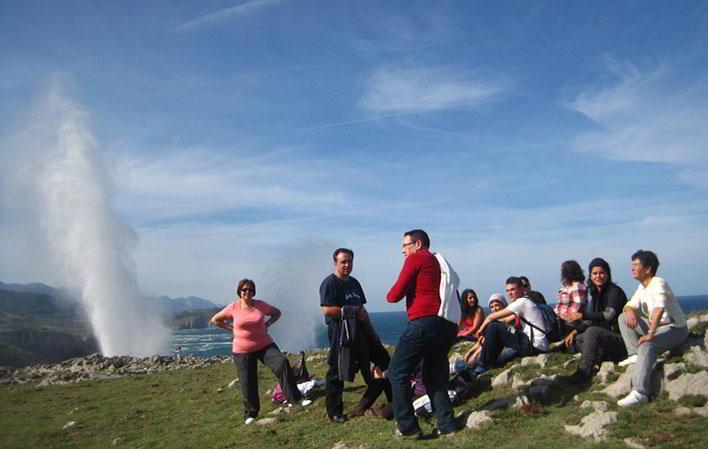 GEOLAG. Geological Tourism
Map
GEOLAG. Geological Tourism
Services and amenities
GEOLAG is an active tourism company that offers tours in which our rich natural heritage is the protagonist.
GEOLAG is an initiative that aims to raise awareness of the geology of the Cantabrian Mountains, to all audiences, in an informative way, but without losing scientific rigour. In this way you will learn about the history of our land and how the landscapes that surround us were formed. GEOLAG will answer your questions and your children's questions, such as... How are volcanoes formed? How are volcanoes formed? Why do earthquakes occur? Do continents move? Why are there fossils in the mountains? How did life on Earth arise?
To answer these and other questions, GOLAG uses its own graphic material and simple language, trying to translate the scientific language that is sometimes difficult to understand for the public unfamiliar with geology.
GEOLAG has designed different activities and services for all ages so that they can learn more about the planet we live on. Our excursions, workshops, talks, camps, training courses and didactic material are people to make it easy for you.
Services offered:
Hiking routes with landscape interpretation: from 25€.
Tourist routes through Asturias and neighbouring provinces: from 25€.
Geological routes: from 25€.
Information provided by
GEOLAG. Turismo Geológico
with DGT code:
GT106.