Back El Reguero de Villamarín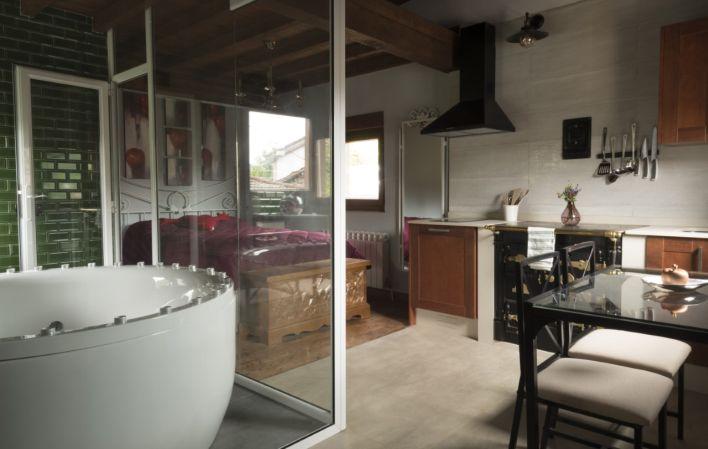 El Reguero de Villamarín
Tourist apartments

1

Bed places:

5

Apartments:

2

Sleeps:

1 apto. / 2 pax - 1 apto. / 3 pax
Candamo

Centro de Asturias

Address:

Villamarín, 213

■ - 33829. Villamarín

Phone:

606 846 414

Open all year round
Apartamentos independientes en plena aldea asturiana. Establecimiento dogfriendly con diferentes sistemas de hidromasaje en cada unidad
Info
El Reguero de Villamarín eran antiguas casas familiares que han sido rehabilitadas para ofrecer una experiencia turística que busca el equilibrio perfecto entre tradición y vanguardia.
Su privilegiada ubicación, en pleno corazón del Principado de Asturias, permite conocer toda la provincia desde nuestro singular espacio estratégico.
Los interiores, reformados en primeras clidades, incluyen cocina equipada, colchones de calidad superior y lencería de cama y baño a base de tejidos naturales.
Services and amenities
Common amenities and services
Calefacción
Cocina
Aparcamiento
Servicio de limpieza
Servicio de recepción
Teléfono
Room services
Complementary services
Admite animales
Muebles de jardín
Barbacoa
Terraza
Transporte Público a < 500m
Rates
Alojamiento de 80€ a 110€
Desayuno 5€
Limpieza diaria 25€
Seasons
High season:
01/07 - 15/09, SS, PN, Festivos
Mid season:
01/05 - 30/06 y 16/09 - 30/09
Low season:
Resto del año
If you travel with your pet you should know that...
Pet Supplement Payment:

No

Pet size/weight limitation:

No limitation

P.P.P - Potentially Dangerous Dogs allowed:

Yes

Dogs are allowed to be left alone in the room:

Yes

Maximum number of dogs per booking:

3

Pet bed or mat available:

Yes

Pet feeder or drinking fountain available:

Yes

Access to common areas:

Yes

Pets other than dogs are allowed:

Yes

Dog day care available:

No
Map
El Reguero de Villamarín
GPS:
43.41548397592564, -6.065539112144205
Information provided by :
AT El Reguero de Villamarín.
Establishment registered with the Principality of Asturias Registry of Tourist Activities with DGT code
AT0970.
Approximate rates.