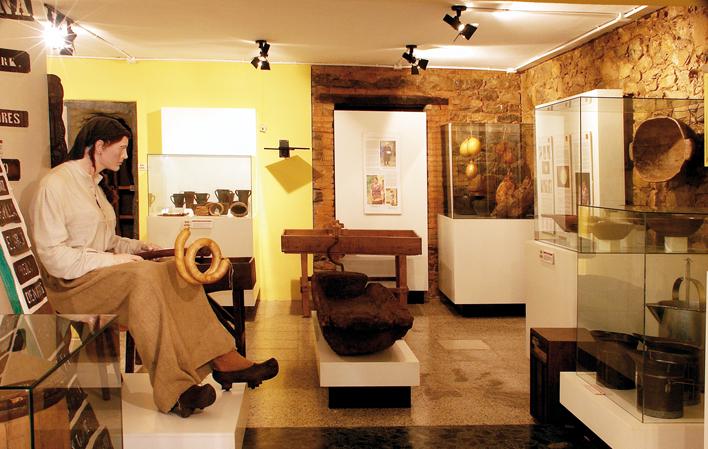 Dairy Ethnological Museum
Morcín

Central Asturias

Address:

C/ Naveo, 31. 33161 La Foz de Morcín

Phone:

985 795 222 / 985 795 461

Email:

info@morcin.com
Located in Foz de Morcín, it forms part of the Network of Ethnographic Museums of Asturias, its facilities being housed in the old hoppers of Monsacro Pit.
Info
This museum, located in the borough of Morcín - which forms part of the Aramo Protected Landscape - stands in a typical setting in the Central Asturian Mountains, of major importance in terms of wildlife and scenery and with an abundance of livestock. It is thus an eminently rural and dairy setting, not to mention the weight of the mining industry, another of the mainstays of the area since ancient times.
In point of fact, the museum constitutes a perfect symbiosis between the two facets of Asturian country life, mining and mountains. The building is actually located in an industrial archeology site that is unique in terms of its location and dimensions: the coal loader of the historic Monsacro Pit, with the contents of the museum being on display in the old mine hoppers.
Built in:
1993
Map
Dairy Ethnological Museum
Schedules and prices
Monday to Sunday: 11:00am-1:30pm and 4:00pm-7:30pm
Closed on Saturday afternoon and holidays
Adults:€3
Children:€2
Groups:€2