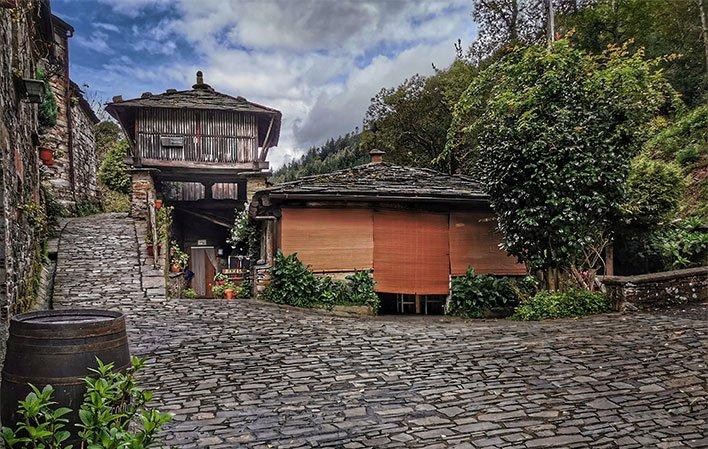 Os Teixois Ethnographic Site
Taramundi

Western Asturias

Address:

33771 Os Teixóis, As Veigas

Phone:

985 979 684 / 608 248 913

Site:

http://www.osteixois.es/
Located in the borough of Taramundi, it is an example of pre-industrial heritage linked to the culture and landscape of the area
Info
Os Teixois Ethnographic Site dates from the 18th century and is based on the integral use of the hydraulic energy of the river. In offers a tour of a large sample of popular architecture consisting of countryhouses and cabazos and hórreos (raised granaries-cum-storehouses). It is currently in perfect running order and can be visited.
Map
Os Teixois Ethnographic Site
Schedules and prices
Winter
Tours: 11:30am, 12:30pm, 1:30pm, 3:30pm, 4:30pm, 5:30pm
Summer (from 12th April)
Tours: 11:00am-1:30pm and 3:30pm-7:00pm
Adults: €2.50
Children under 12:Free
Group ticket: €1.50 (minimum 15 people).
Acceso practicable y movilidad interior inaccesible.
Dispone de taberna tradicional y merendero en el que se ofrece la posibilidad de degustar una buena comida casera.