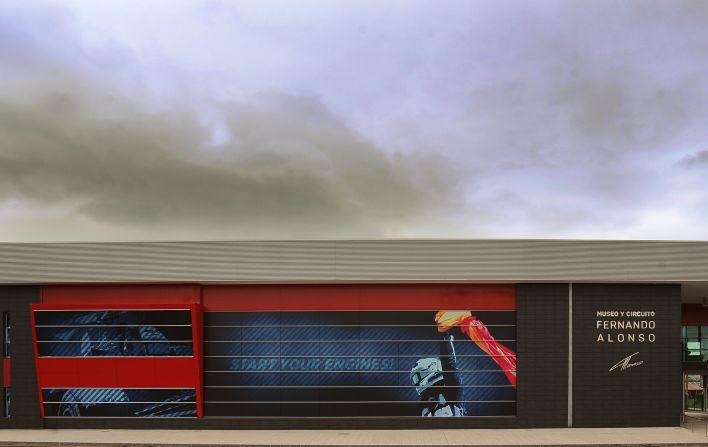 Museo y Circuito Fernando Alonso
The history of the Asturian Formula 1 driver, Fernando Alonso, brought together in a museum with more than 270 pieces, and a spectacular karting circuit.
Info
Trophies, helmets, overalls and, above all, the single-seaters with which this great sportsman has competed since he was 3 years old when he started in the world of karting, make up a special collection. And the collection of all the trophies he has won has a special prominence.
As the first Spanish winner of a Formula 1 Grand Prix, he represents a reference for many fans and with this sporting space, he intends to open a door for children to get started in this sport, as well as showing everyone the symbols of an exemplary sporting career.
The Fernando Alonso Sports Complex is made up of the Museum, the Karting Circuit and the adjoining facilities of the La Morgal Golf Course. The karting circuit was designed and built with the possibility of making twenty-nine different layouts and is approved to host international competitions of the highest level according to CIK-FIA standards. Twenty-nine different layouts varying in length from 1,400 to 1,800 metres. The main circuit can be divided into three secondary circuits of 721, 637 and 372 metres to facilitate training.
The circuit also has a specialised driving track, a road safety track, a paddock area, boxes, kart nursery, changing rooms, medical unit and restaurant-cafeteria.
Map
Museo y Circuito Fernando Alonso
GPS:
43.428374, -5.831606
The Museum is fully accessible.
The ticket office closes one hour before the Museum closes (18:00 h).
The rooms will be vacated 15 minutes before the Museum closes (18:45h).