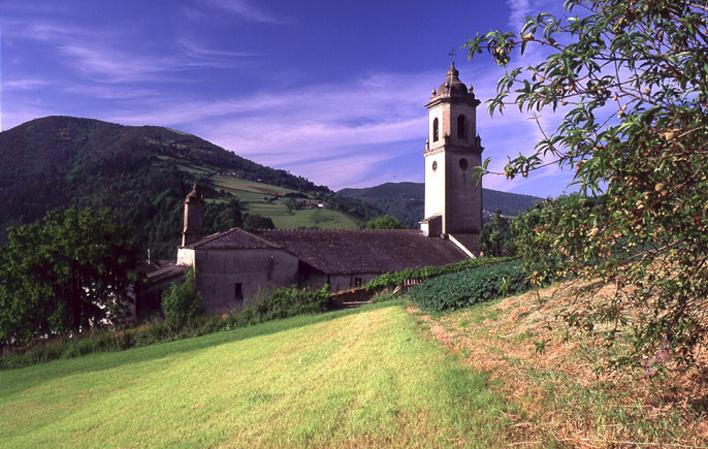 San Martín (Taramundi)
Taramundi

Western Asturias

Address:

Plaza del Calvario s/n. 33775 Taramundi

Locality:

Taramundi

Period:

18th Century

Management:

Ecclesiastical
This church is perched on a rocky prominence.
Info
In the heart of western Asturias, in the lands of ferreiros (blacksmiths) stands the gracile Church of San Martín, the parish church of Taramundi. It has three naves, at the west end of which stands its very high, solid, square tower, rebuilt in the 18th century. The bell tower has four arched bays as well as a clock and a niche that houses the stone statue of St Martin, Bishop of Tours, the church's patron saint.
The church preserves four altarpieces, all gilt and polychrome. Two of these are twinned, Christ Crucified and Our Lady of Sorrows, done in the Neo-Classical/Rococo style in the late 18th or early 19th century. The main altarpiece dates from the 17th century.