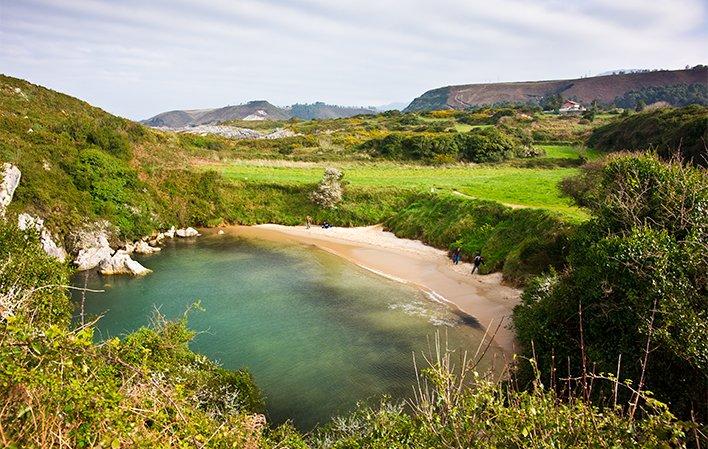 Gulpiyuri Beach
Llanes

Eastern Asturias

Extension:

km 2
A beautiful inland beach declared a Natural Monument.
Info
Gulpiyuri is a small inland beach set back from to the coastline mainly made up of quartz sand.
This listed Natural Monument is an incredibly unique area in terms of geology and scenery. It is flooded during strong high tides, affording the beach the appearance of a saltwater pool. It is a preferred spot for many families in eastern Asturias during the summer, being a sheltered beach with calm waters compared to the heavy swell of the Bay of Biscay.
Location
Gulpiyuri Beach is located in the borough of Llanes, west of San Antolín Beach, north of the village of Naves.