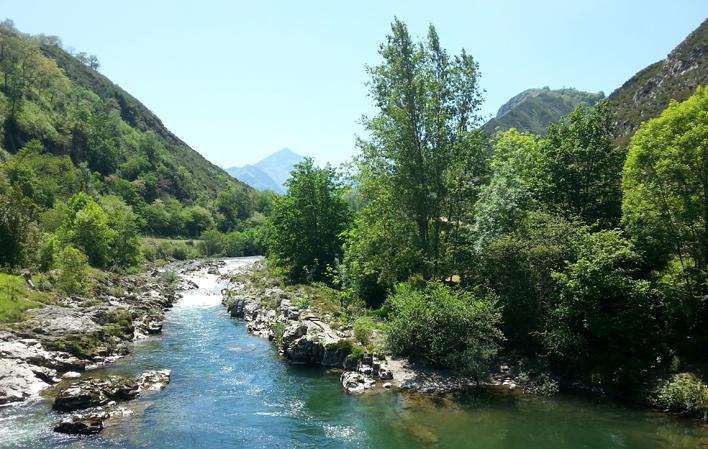 Dobra River
Cangas de Onís, Amieva

Eastern Asturias

Extension:

22 Km. km 2
The Dobra is a river of pure and crystalline waters, a tributary of the River Sella and the western limit of the Picos de Europa.
Info
The Dobra River, which is 23 km long, flows almost entirely through the central-eastern part of the Principality of Asturias, and is one of the tributaries of the Sella.
It is worth mentioning one of the most important hydro-electric projects in Asturias, the La Jocica reservoir, which consists of three units, the La Jocica dam, the Restaño power station and the Camporriondi power station, on the banks of the Sella.
It flows into the River Sella on the outskirts of the village of Tornín and near its mouth, on the border between the municipalities of Amieva and Cangas de Onís, there is a very beautiful and attractive pool called Olla de San Vicente.
The Dobra flows into the Sella in the village of Tordín, Cangas de Onís.
The Dobra River at its junction with the Sella at Dobra Bridge marks the administrative boundary between the councils of Amieva and Cangas de Onís.