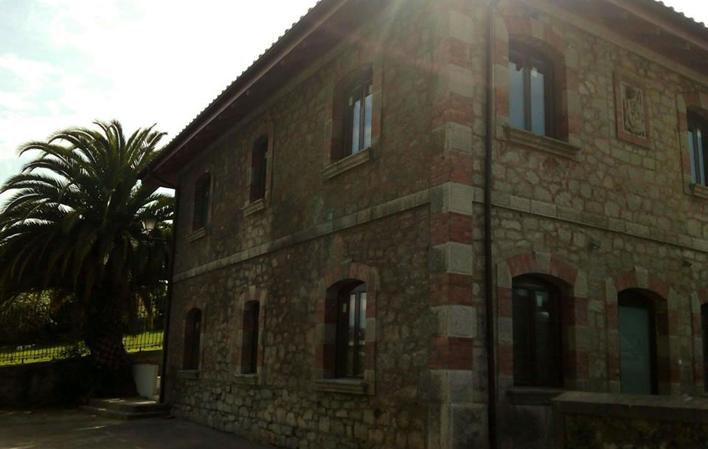 Albergue de peregrinos Villa de Grado
Itinerary:

The Original Way

Stage 1: Oviedo/Uviéu - Grau/Grado

Exclusive for pilgrims:

Yes

Grado

Centro de Asturias

Address:

Maestra Benicia, 1

■ 33820 - Grau/Grado

Phone:

985 752 766

Closed:

31/10 a 01/03
El Albergue está situado en el antiguo mercado de ganado de Grado, en pleno centro de la Villa Moscona
Info
Tras su remodelación dispone de dieciseis plazas más dos para discapacitados. Sólo se admiten peregrinos con credencial.
El edifico está distribuido en dos plantas, en la planta baja se ubica la recepción y un salón, donde los usuarios dispondrán de información turística y también información relativa al Camino.
En el piso superior está el dormitorio común y con taquillas individuales. Necesario saco de dormir.
No se permiten animales dentro del albergue, aunque hay un patio cerrado donde las mascotas pueden pasar las noche y se puede prestar una tienda para el dueño.
Services and amenities
Common amenities and services
Acceso a internet
Agua caliente en duchas
Cocina equipada
Lavadora
Servicio de recepción
Salón
Frigorífico
Tendedero de ropa
Baño adaptado
Complementary services
Cajero Automático a 200 m
Restaurante a 300 m
Supermercado a 350 m
Centro de Salud a 200 m
Hospital a 25 km
Transporte Público a 100 m
Map
Albergue de peregrinos Villa de Grado
GPS:
43.390985, -6.070723
Se permitirá reservar a personas con discapacidad, enfermos o gente mayor.
Las plazas se otorgan por orden de llegada a partir de las 14:00 hasta las 22:00 h.
Information provided by :
OT Grado.
Approximate rates.