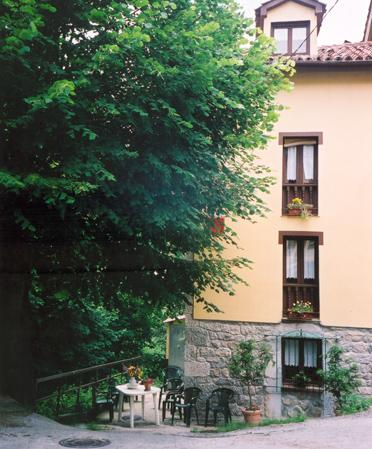 Casa San Antonio
Casa rural íntegra

1

Bed places:

8

Rooms:

6
Cabrales

Oriente de Asturias

Phone:

985 255 231 / 667 425 908

Email:

rosapespina@gmail.com

Open all year round
Info
Está situada en el Parque Nacional de Picos de Europa, próxima a la Ruta del Cares y al Funicular de Bulnes. Vistas espectaculares.
Services and amenities
Common amenities and services
Fireplace
Heating
Washing machine
TV lounge
Complementary services
Pets allowed
Garden
Children's playground
Public transport
Rates
Tarifa:
Desde: 45 € Hasta: 130 €
Map
Casa San Antonio
GPS:
43.2629342,-4.7746601
Information provided by :
CA Casa San Antonio.
Establishment registered with the Principality of Asturias Registry of Tourist Activities with DGT code
CA0823.
Approximate rates.