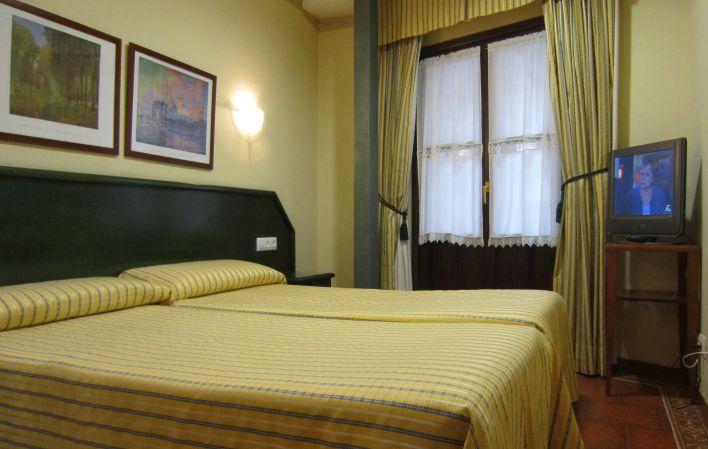 Casa Azul
Tourist apartments

1

Bed places:

6 (includes

2

extra beds)

Apartments:

2

Sleeps:

2 aptos. / 2-3 pax
Llanes

Oriente de Asturias

Address:

Mercaderes, 4

■ - 33500. Llanes

Phone:

985 402 325

Email:

ampudiallanes@gmail.com

Open all year round
Situado en el centro, zona semi-peatonal, justo al lado de la plaza de Parres Sobrino, a tres minutos a pie de la playa del Sablón donde hay una amplia zona de aparcamiento.
Info
Edificio de tres plantas, cada una de ellas está ocupada por una vivienda.
Services and amenities
Common amenities and services
Calefacción
Cocina
Acceso a internet / wifi
Teléfono
Room services
Calefacción
Televisión
Acceso a internet / Wifi
Complementary services
Admite tarjetas de crédito
Admite animales
Transporte público < 500m.
Seasons
High season:
01/07 - 31/08 y SS
Mid season:
01/06 - 30/06, 01/09 - 30/09 y Navidad
Low season:
Resto del año
If you travel with your pet you should know that...
Pet Supplement Payment:

Yes

Pet size/weight limitation:

Up to 25 Kg

P.P.P - Potentially Dangerous Dogs allowed:

Yes

Dogs are allowed to be left alone in the room:

No

Maximum number of dogs per booking:

1

Pet bed or mat available:

No

Pet feeder or drinking fountain available:

Yes

Pets other than dogs are allowed:

No

Dog day care available:

No

Details of the specific rules:

Es imprescindible que nos consultes previamente si vas a venir acompañado por tu mascota.
Map
Casa Azul
GPS:
43.42025032859992, -4.754880391660424
Information provided by :
AT0942 Casa Azul.
Establishment registered with the Principality of Asturias Registry of Tourist Activities with DGT code
AT0942.
Approximate rates.