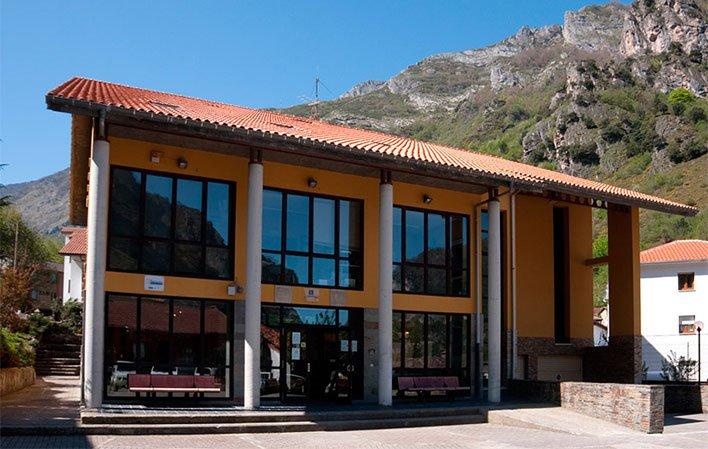 Somiedo Nature Park Reception and Interpretation Centre
Somiedo

Western Asturias

Address:

Narciso H. Vaquero. 33840 Pola de Somiedo, Somiedo, Principado de Asturias

Phone:

985 763 758 / 985 763 649

Email:

murias_chongas@yahoo.es
Starting point for discovering Somiedo Nature Park
Info
Somiedo Nature Park Reception and Interpretation Centre is located in the borough capital and geographical centre of the park: Pola de Somiedo.
To facilitate the interpretation of the values ​​of the park, an audio-visual exhibition has been installed here which includes numerous interactive features, providing the most relevant information about the characteristics of the territory: its relief, geology, plant life, wildlife and ethnographic heritage.
In the Park Reception Centre buildings, visitors can gather information and documentation on practicable hiking trails, park regulations and the possibility of visiting other exhibits of interest, including Pola de Somiedo Ethnographic Museum and Veigas Ethnographic Houses-Museum.
Map
Somiedo Nature Park Reception and Interpretation Centre
Schedules and prices
Tuesday to Saturday: 10:00am-2:00pm and 4:00pm-8:00pm
Sunday: 10:00am-3:00pm
Closed on Monday
June to September:
Monday to Sunday: 10:00am-2:00pm and 4:00pm-9:00pm
Free admission