The Principality of Asturias is home to noteworthy spiritual and religious heritage sites, some of which have deep historical roots.
Asturias has a strong cultural and architectural heritage of a spiritual and religious nature. Churches, basilicas, collegiate churches, shrines, chapels and the San Salvador Cathedral in Oviedo/Uviéu are some of the region's most valuable and interesting cultural tourism monuments.
Located throughout urban and rural Asturias, there are dozens of retreats and sceneries displaying historic monuments that illustrate the customs and inner-history of the region's people.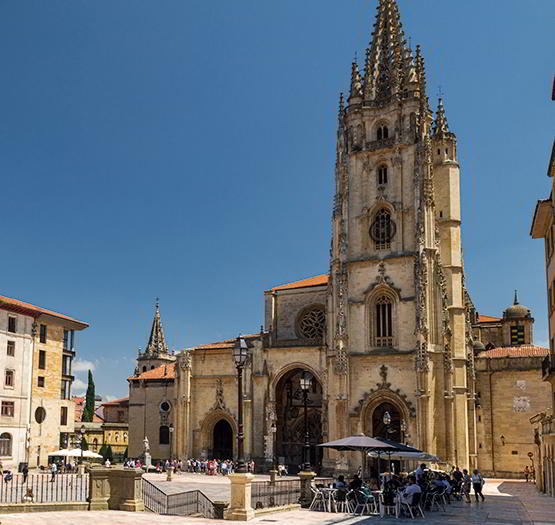 San Salvador Cathedral (Oviedo/Uviéu).